Add a button for total balance withdrawal
planned
Could you please allow for complete balance withdrawal with a simple button press instead of copy/pasting. See screenshot attached for suggestion.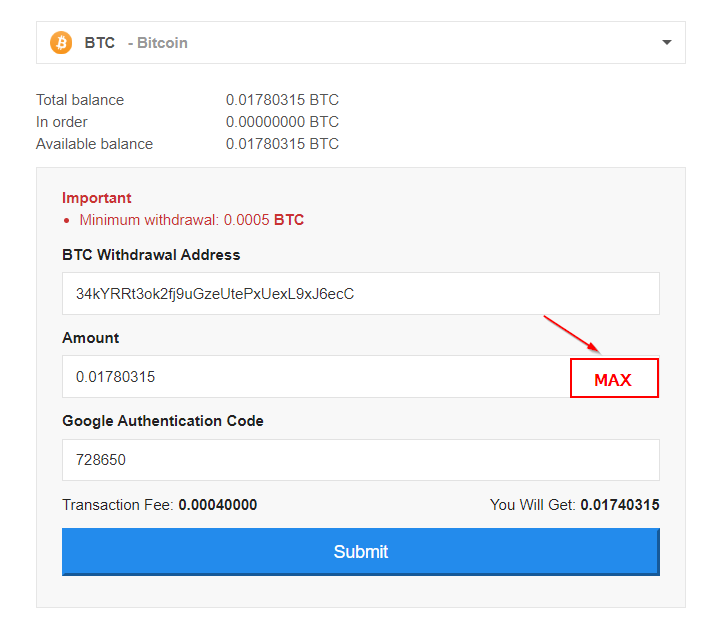 Merged in a post:
Autofill option to withdraw available balance
On the Withdrawal page, an autofill option to select the Available Balance, by clicking on the amount, and have it automatically filled into the Amount section. Thanks to Monika for the idea.
marked this post as
planned